Annual Report
The Rheumatology Research Foundation is a charitable 501(c)3 organization dedicated to advancing research and training to improve the health of people with rheumatic disease. The 2018 Annual Report is based on activities during Fiscal Year 2018 (July 1, 2017 – June 30, 2018)
Committed
to funding
$
9,970,750
Awards
165 awards granted
Fellowship Training Awards
Clinical Scholar Educator
Pediatric Visiting Professorships
Annual Meeting Scholarships
Health Professional Online Grants
Awardees are using their funding to investigate the following diseases:
Gout
Inflammatory arthritis
Juvenile idiopathic arthritis
Osteoarthritis
Psoriatic arthritis
Rheumatoid arthritis
Scleroderma
Sjögren's syndrome
Spondyloarthritis
Systemic lupus erythematosus
Systemic sclerosis
Studies could reduce the impact rheumatic diseases have on the:
Brain
Eyes
Mouth
Shoulders
Spine
Lungs
Heart
Hips
Knees
Skin
Joints
Cardiovascular system
Research investigates factors that might cause or worsen rheumatic diseases, including:
Genetics
Epigenetics
Immune dysfunction
Cell characteristics
Joint features
Gut microbiota
Diet
Chemical exposure
Smoking
Obesity
Prior injuries
81
institutions in
29
states received
funding from the Foundation.
57
medical students and residents received funding to attend the Annual Meeting, encouraging them to choose rheumatology as their specialty.
Annual Meeting Scholarships provide funding to attend the ACR/ARP Annual Meeting to students and residents in states underserved by rheumatology.
Arizona
Delaware
Florida
Iowa
Kansas
Kentucky
Louisiana
Maine
Mississippi
Nevada
New Hampshire
Oklahoma
Oregon
Rhode Island
South Carolina
Tennessee
Washington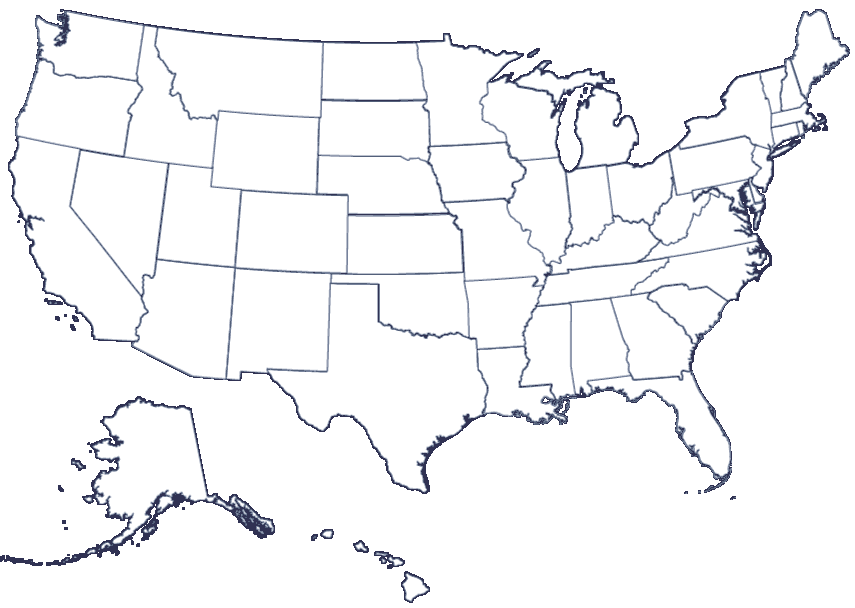 Project
Outcomes
Recipients shared the following research outcomes as a result of Foundation funding:
Drugs in Preclinical Testing
Novel Educational Products Developed
New Epidemiologic Findings
New Collaborative Networks
New Insights into Clinical Associations
Career
Outcomes
There are 125 peer-reviewed publications either published or are in the process of being published regarding Foundation funded projects.
of recipients (n=22) have gone on to receive additional funding for their projects, while many others are in the process of applying for additional funding. • This includes institutional awards, NIH awards, DoD awards and awards from other private foundations.

of recipients (n=7) received an advanced degree during their award period.

of recipients (n=21) received a promotion during their award period.
New
in FY2018
• Implementation of two new award mechanisms:
• Fellowship Training Award for Workforce Expansion
• Rheumatology Future Physician Scientist Award
• Creation of Mentored Nurse Practitioner/ Physician Assistant Award for Workforce Expansion
Supporters
The generosity of our supporters is integral to our mission. Without the invaluable contributions of the rheumatology community, family members and friends, and the Corporate Roundtable, we could not spearhead the effort to end rheumatic disease.
Thank you to the members of the Corporate Roundtable
Leadership


Principal







Partner






Executive
Bristol-Myers Squibb
Thank you to the donors whose support was vital to Foundation programming!
403
Patients, family members and friends
1072
Rheumatology community
Board of
Directors
Abby Abelson, MD
President
Cleveland Clinic Foundation
S. Louis Bridges Jr., MD, PhD
Vice President
The University of Alabama at Birmingham
Kenneth Sagg, MD, MSc
Secretary
The University of Alabama at Birmingham
David R. Karp, MD, PhD
Treasurer
UT Southwestern Medical Center
Bryce Binstadt, MD, PhD
Chair, Scientific Advisory Council
University of Minnesota
Stuart Kassan, MD
Chair, Development Advisory Council
Colorado Arthritis Associates
Erin Arnold, MD
Member-at-Large
Orthopedics and Rheumatology of the N. Shore
Norman B. Gaylis, MD
Member-at-Large
Arthritis & Rheumatic Disease Specialties
Jon Giles, MD, MPH
Member-at-Large
Columbia University
Beverly Guin
Member-at-Large
Elizabeth McKelvey
Member-at-Large
William Rigby, MD
Member-at-Large
Dartmouth-Hitchcock Medical Center
Steve Russell, MBA
Member-at-Large
Teresa Tarrant, MD
Member-at-Large
Beth Jonas, MD
ACR Workforce and Training Representative
University of North Carolina, Chapel Hill
Anne-Marie Malfait, MD, PhD
ACR Research Representative
Rush University Medical Center
Daniel White, PT, ScD, MSc
ARP Representative
University of Delaware
William Reiss, PharmD
CRT Representative
Genentech, Inc.
EX OFFICIO MEMBERS
Paula Marchetta, MD, MBA
ACR President
Concorde Medical Group, PLLC
Ellen Gravallese, MD
ACR President-Elect
University of Massachusetts Medical School
Hazel Breland, PhD, OTR/L, FAOTA, CLA
ARP President
Medical University of South Carolina
Mary Wheatley, IOM, CAE
Executive Director
Financials
Rheumatology research and training is at the forefront of everything we do. Our high level of fiscal responsibility ranks us among the top 2% of charities in the nation and allows us to focus on what is most important: finding a cure.
Programs

Administration

Development